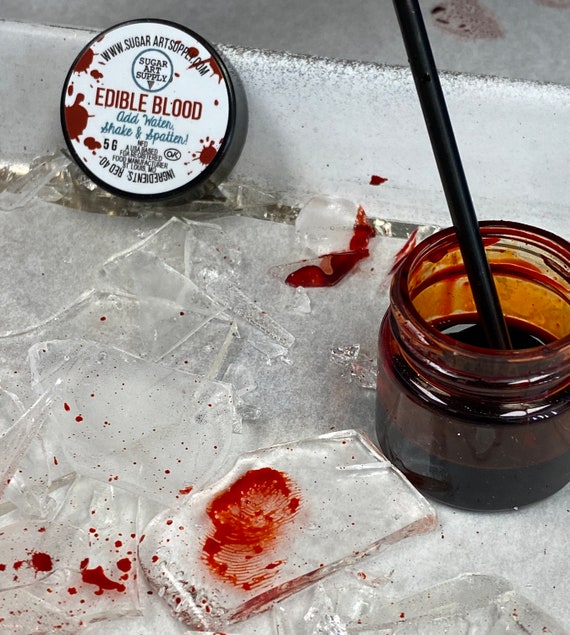 Realistic Edible Blood for Stranger Upside Down Cakes Halloween Cupcakes Killer Cookies and Other Killer Things
By Never Forgotten Designs
Product Info
Make Halloween even stranger with Edible Blood! Sugar Art Supply now offers their unique Edible Blood used in their bloody lollipops and glass shards for you to decorate cakes, cookies, macaroons, cupcakes and other disturbing things!
This is the same product used on Food Network Halloween Wars Competition shows by Pege Yates!
You get One 5 Gram Jar of Dry Edible Blood
Open it up, add water & shake it up! Add corn syrup if you want to sweeten & thicken it up a bit.
Then…. Splatter - Drip It - Fling It and Create a Bloody Crime Scene. Great for serial killer cakes and more!
Caution: Just like real blood, this can stain.