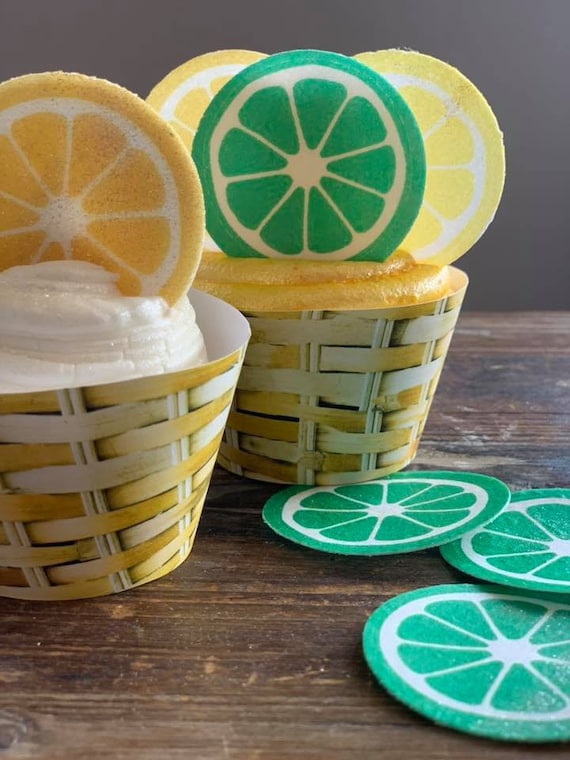 Product Info
12 Edible Lemon/Lime/Orange Cardstock Wafer Paper Slices to be placed on your treats, cupcakes, cookies and more!
Edible Lemon/Lime/Orange Cardstock Wafer Paper Slice are printed on Wafer Paper with FDA approved edible ink. They are almost tasteless, similar to a communion wafer. Slices are on PREMIUM HEAVY CARDSTOCK GRADE WAFER PAPER which is 3Xs as thick as typical wafer paper. NOT TRANSLUCENT AND STAND VERTICAL WITHOUT BENDING OVER. Lay flat or stand up right! Put back to back for the ultimate look on both sides! Have a dusting of original shimmer edible dust applied that is FDA approved for human consumption.
You will receive a dozen (12) slices that are 2". Please select what colors you would like from the drop down.
Created in a CERTIFIED, LICENSED & INSURED KITCHEN. Not all Etsy Shops carry the certification The Studio by Never Forgotten Designs has to ensure YOUR safety. Please, whenever purchasing edible items online, verify your provider is creating your items according to FDA standards.