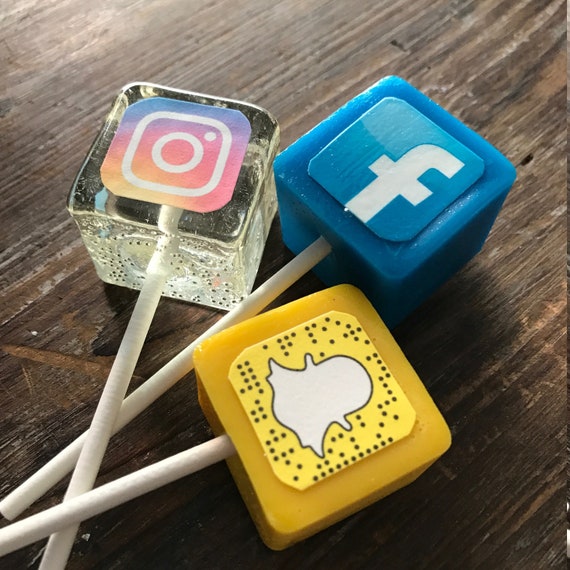 Product Info
Social Media Lollipops for Facebook, Instagram, Among Us, Tiktoc, Snap Chat & More are fun for any event and can be eaten, licked, gifted or given for a party favor!
Sold in singles and sets. Each lollipop comes in a paper stick with poly bag and silver twist tie!
Great for Valentine's Day, Easter, Stocking Stuffers, Party Favors and more!
Created in the commercial kitchen of Never Forgotten Designs (NFD) in St. Louis, all sugar art creations comply with federal and local health codes and regulations. See our website for more information www.NeverForgottenDesigns.com