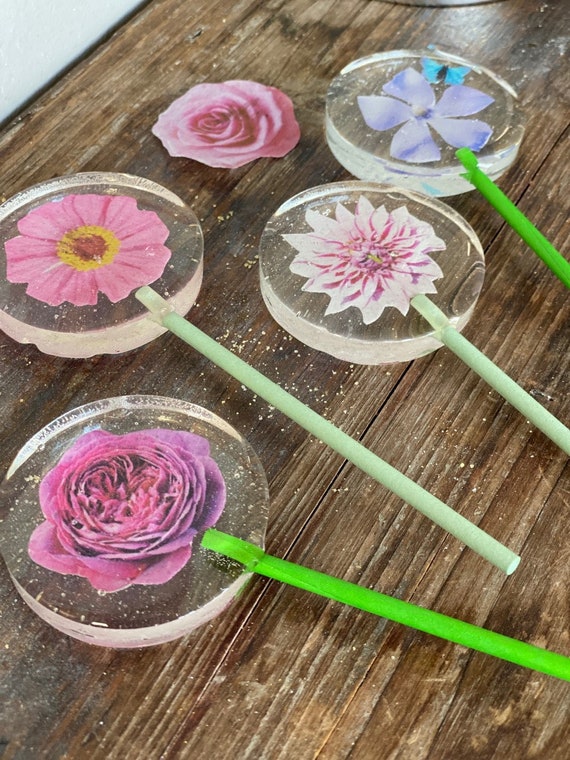 Product Info
Round Hard Candy Lollipops with multiple wafer paper flower hearts encased for a whimsical treat! Perfect for wedding favors, bridal shower favors, birthday party favors and even corporate branding!
Each sucker has a green stick, cellophane wrap and tie. Colors come clear or lightly colored.
Made from sugar isomalt. Over 2" Wide Lollipop on 4" Stick.
Production Time is 1 Week on Average for small orders. Please specify the date of your special event when you order these one of a kind confectionery creations! Minimum order of 12 Suckers.
*Flavoring is clear. Flavors not clear MAY have a very very slight tint of color to the lollipop. The stronger the flavor desired, the more likely the tint will be obvious. If wanting super clear, with pick a color with a * OR ask for light flavoring of the other colors.
Please note, there are NO discount available on lollipops separate from the quantity purchase.
Made from sugar isomalt. Kosher Certified. Made at the FDA Registered Food Manufacturing Facility of Never Forgotten Designs in St. Louis.