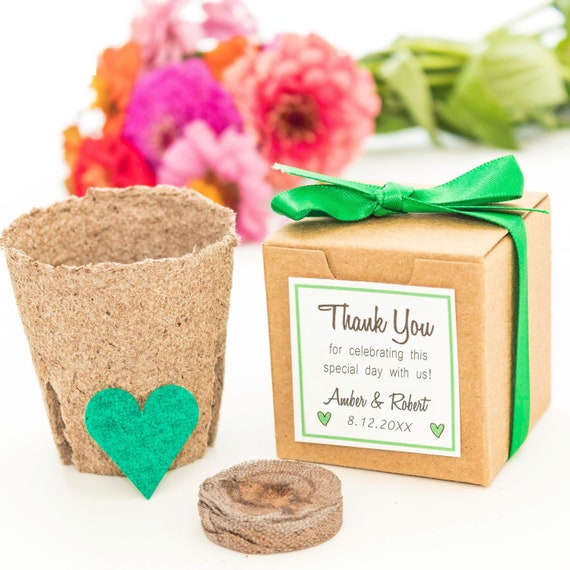 Personalized Flower Seed Heart Wedding Favor, 100% Customizable, Sustainable Wedding Favors, Indoor Outdoor Wedding Favor, Table Decor Gift
By Nature Favors
Product Info
Personalized Wedding Favors with Flower Seeds to Love, Nurture, and Grow!
* Flower seeds are inside the handmade heart.
* Flowers bloom each year, making them a sustainable gift to enjoy for years to come.
* Small enough to fit in the palm of your hand, making them easy to grab and go grow!
* 100% customizable, available in an assortment of beautiful colors to choose from.
Each set comes with everything you need to start growing a beautiful flower garden, including:
seed paper heart
flower pot
soil disc
planting instructions
gift box
ribbon
personalized card (for the front of the box)
Size 2"X 2"X 2"
Orders ship USPS with tracking number provided.
Handmade in the USA
© 2021 by Nature Favors, all rights reserved.