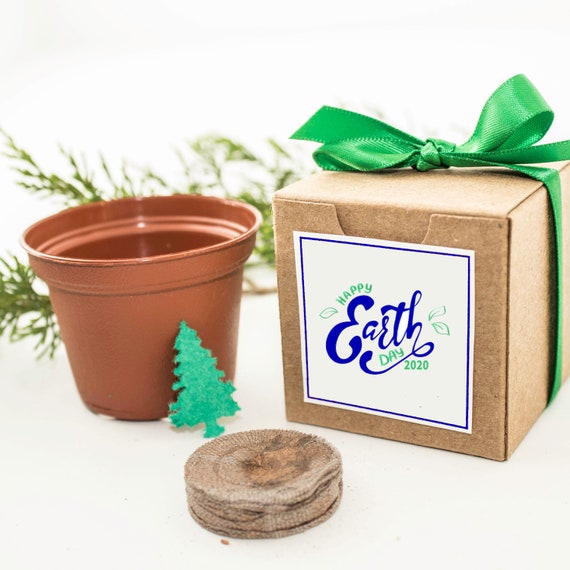 Earth Day Garden Gift, Mini Tree Grow Kit for Earth Day 2020 Celebrations, Fundraisers, Gift Basket Fillers or Personalized Party Favors
By Nature Favors
Product Info
* Easy to Grow Instructions Included
* Optional Personalization Available
* Free Shipping with the purchase of $35 or more!
* A Unique Gift Idea for Earth Day Celebrations & Fundraisers
* Tree Shapes have Evergreen Tree Seeds Inside
* Fun Earth Day Gift for All Ages
Celebrate Earth Day by giving gifts to love, cherish, and grow!
Each grow kit includes:
A plantable seed paper tree, flower pot, and soil, along with easy to following planting instructions. All of our grow kits include a Happy Earth Day 2020 gift box and a coordinating ribbon.
Size: 2"X2"X2" (Their adorable size is one of the many things our customers love about them!)
Handmade in the USA
© 2020 by Nature Favors, all rights reserved.