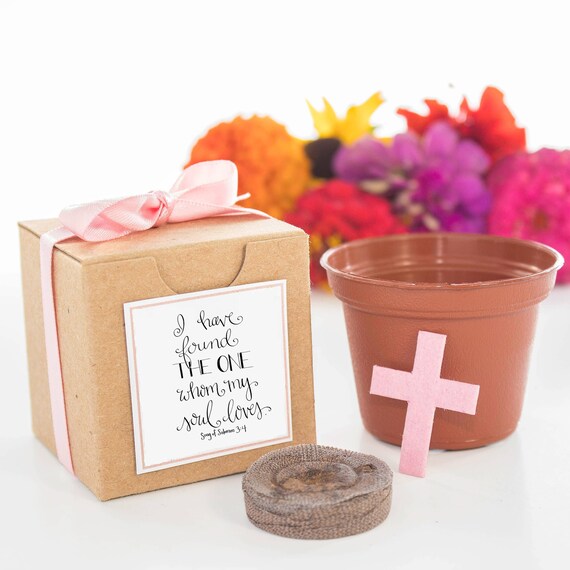 Blooming Cross Mini Flower Garden Grow Kit | Personalized Cross Gifts | Christian Love Marriage Religious Gifts & Party Favors | Cross Gifts
By Nature Favors
Product Info
Blooming Cross Mini Flower Garden Grow Kit
Personalized Christian Gifts, Wedding Favors, Bridal Shower Favors -
Printed with Song of Solomon 3:4 scripture or message of your choice.
Christian Love, Marriage, Religious Gifts & Party Favors
Available in an assortment of beautiful colors.
Quantity: 1 Kit
Size 2"X2"X2"
Each cross contains flower seeds to grow a beautiful butterfly attracting flower garden.
Comes with everything you need to start growing, including:
*seed paper cross
*flower pot
*soil disc
*planting instructions
*gift box
*ribbon
* Song of Solomon 3:4 or personalized card (for the front of the box)
Now available with optional DIY assembly for additional savings.
Orders ship by USPS with tracking number provided.
© 2019 by Nature Favors, all rights reserved.