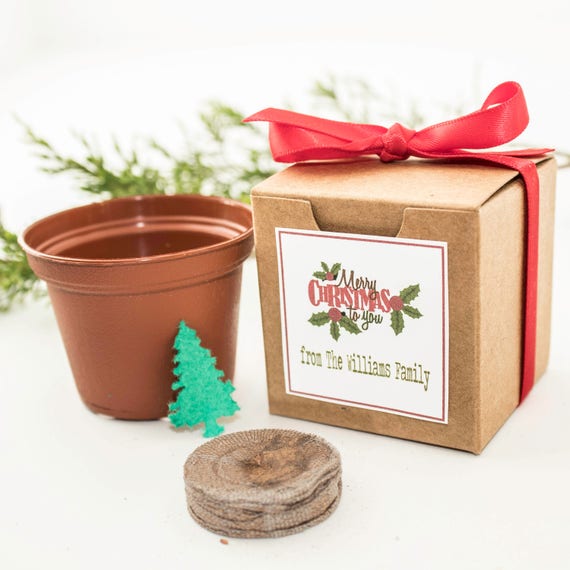 Mini Christmas Tree Garden Gift Set Holiday Party Favors, Unique Christmas Gift Idea, Personalized "Merry Christmas To You" Gift Box
By Nature Favors
Product Info
Grow a Christmas tree - gift boxed holiday party favors, custom printed and personalized with the message of your choice. Perfect for friends, family, coworkers, employees, and everyone one your list.
These adorable mini garden gift sets have everything you'll need to grow your own Christmas tree, including the soil. Also available with butterfly attracting flower seeds.
Each grow kit comes with everything you need, including:
⭐️plantable tree with evergreen tree seeds
⭐️flower pot
⭐️soil
⭐️gift box
⭐️ribbon
⭐️instructions
⭐️personalized custom printed card for the front of the box
Assembled Size: 2"X2"X2" (Their adorable size is one of the many things our customers love about them!)
Order Options:
We're now offering the option of diy assembly so that we may pass along additional savings to our customers. Please make the selection that best suits your needs.
All orders ship via USPS with tracking # provided.
© 2019 by Nature Favors, all rights reserved.