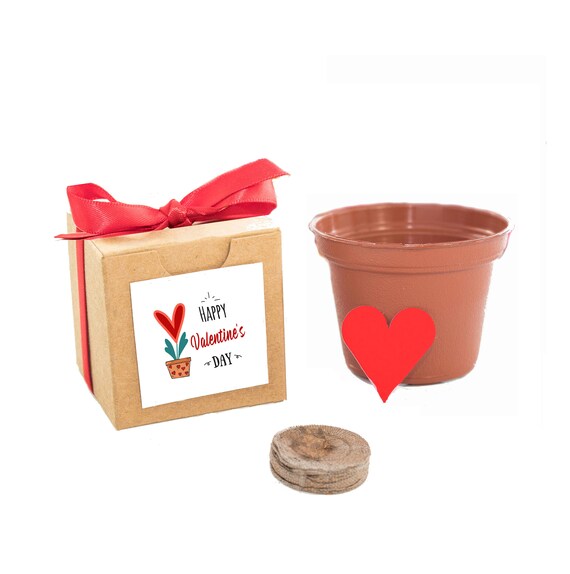 Happy Valentine's Day Flower Garden Grow Kit, Fun At Home Family Garden Gift Activity for Boys, Girls, Family, Friends, & Kids of All Ages
By Nature Favors
Product Info
Happy Valentine's Day Flower Garden Grow Kit
A fun, safe at home quarantine garden gift activity for Valentines Day.
Their small size makes them the perfect gift for sharing a little love with friends, family, and everyone this Valentine's Day!
Gift Ready, complete with gift box and ribbon, and we'll even ship it direct for you!
Flower seeds are inside the handmade paper heart!
Our mini flower garden grow kits are small but their adorable size is one of the things that make them so loved!
Size: 2"X2"X2"
Quantity: 1
Each grow kit comes with everything you'll need, including the soil.
* plantable seed heart
* soil pellet
* flower pot
* gift box with Happy Valentine's Day message as shown
* red ribbon
* instructions
A diverse blend of beautiful butterfly attracting annual and perennial flower seeds can be found inside each handmade paper heart:
Zinnia,
Pinks, Sweet William
Poppy
Snapdragon
Catchfly
Daisy
Black-Eyed Susan
Five Spot
Candytuft
Baby Blue Eyes
Wallflower
Orders ship by USPS with a tracking number provided.
Be sure and check out our store for other unique nature inspired party favor gift ideas.
http://www.naturefavors.etsy.com
Handmade in the USA
© 2021 by Nature Favors, all rights reserved.