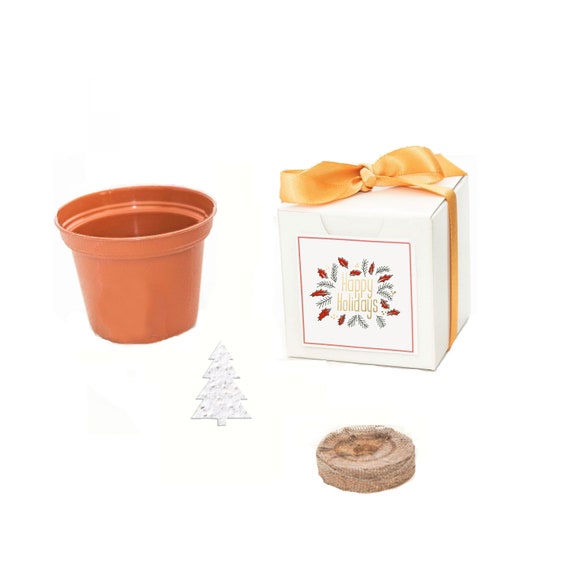 GIFTS TO GROW™ Tree Grow Kit | Small, Sustainable Holiday Gifts for Men, Women, & Kids | Bulk Christmas Gifts | Gift-Ready for the Holidays
By Nature Favors
Product Info
Happy Holiday Tree Grow Kit
Evergreen spruce tree seeds are inside the plantable tree shape!
Great for men or women, company Christmas parties, hostess gifts, winter weddings, holiday party favors and more!
Quantity: 1 Kit
Size: Small, 2"X2"X2"
These adorable mini tree garden gift sets come with everything you'll need to grow:
(1) plantable seed paper trees
(1) flower pot (also available in biodegradable paper upon request)
(1) soil pellet
(1) white gift box with "Happy Holidays" design
(1) gold ribbon
(1) planting instructions
© 2022 by Nature Favors, all rights reserved.