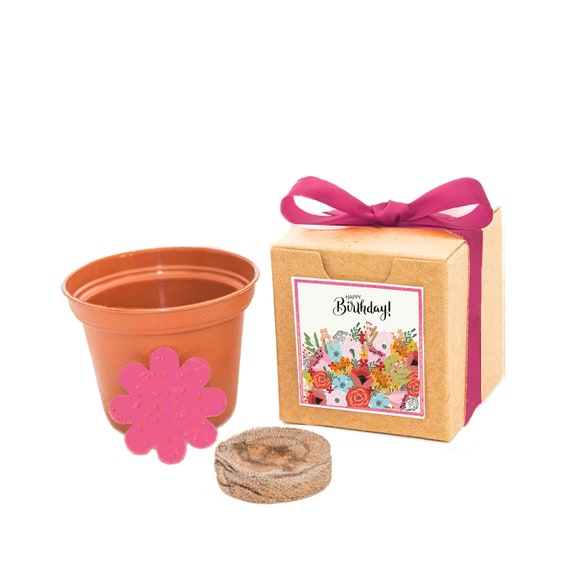 Happy Birthday Flower Seed Kit to Love, Nurture, and Grow - Gardening Gift Fun at Home, Surprise Inside the Flower, Birthday Gift for her
By Nature Favors
Product Info
Happy Birthday Garden Grow Kit, Gift-Ready with Flower Seed Surprise Inside!
Spread the seeds of love. Send her a birthday gift she will enjoy for years to come.
A fun birthday gift to love, nurture, and grow.
Quantity: 1 Grow Kit
Size: 2"X2"X2" (They are small but that is one of the many things our customers love about them!)
Each grow kits includes:
plantable flower shape with flower seeds inside
flower pot
soil
gift-ready gift box with satin ribbon and a decorative "Happy Birthday" design on the front of the box
instructions
The following flower seeds can be found inside the handmade paper flower:
Zinnia,
Sweet William Pinks,
California Poppy,
Snapdragon,
Catchfly,
Daisy,
Black-Eyed Susan,
Five Spot,
Candytuft,
Baby Blue Eyes,
and Wallflower Seeds
Orders ship by USPS with tracking numbers provided.
© 2021 by Nature Favors, all rights reserved.