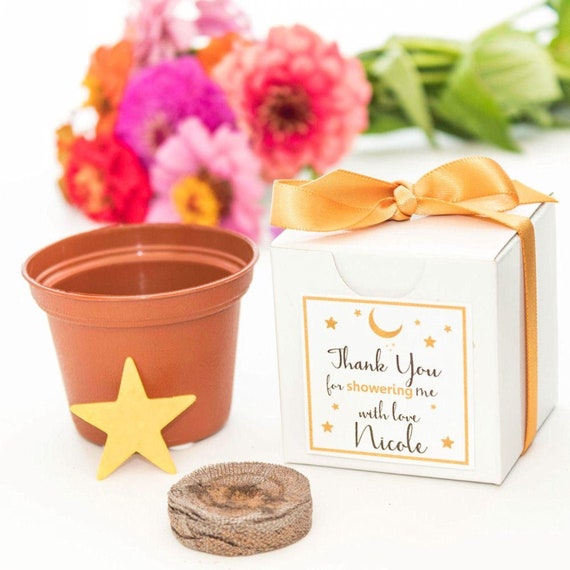 Gold Star Themed Bridal Shower Favor | Gold Ribbon | Free Shipping | Personalized Thank You Card | Plantable Gold Star Bridal Wedding Favor
By Nature Favors
Product Info
Mini "Plant the Star" Flower Garden Grow Kits
Great for star, moon, or galaxy themed parties.
Personalized for weddings, bridal shower, baby shower, birthday parties, and more!
Quantity: 1 Kit
Size: 2"X2"X2"
Includes everything your guests need to start growing their own beautiful flower garden.
Each kit includes:
plantable star
flower pot
soil
gift box
ribbon
planting instructions
customized cards for the front of the box
Shipping: Orders ship by USPS with tracking number provided.
Handmade in the USA
© 2020 by Nature Favors, all rights reserved.