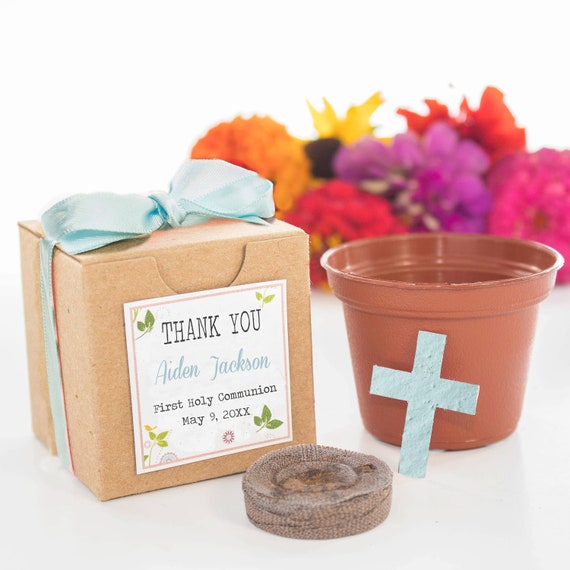 Mini Seed Paper Cross Garden Kit Party Favor Gift - Customized & Personalized - Boy or Girl Baptism Christening - Minimum Order 6
By Nature Favors
Product Info
Mini Seed Paper Cross Garden Kit with Flower Seeds
Quantity: 1 Kit (Minimum Order: 6)
Customized & Personalized Boy or Girl Baptisms, Christenings, or First Holy Communions
Enjoy Free Shipping!
Now Available with DIY Assembly for additional savings!
Each set comes with everything you need to get growing!
plantable cross
flower pot
soil disc (expands when water is added)
gift box
coordinating ribbon
planting instructions
custom printed card (self adhesive backing)
Assembled Size: 2"X2"X2"
Shipping:
Orders ship by USPS with tracking number provided.
© 2019 by Nature Favors, all rights reserved.