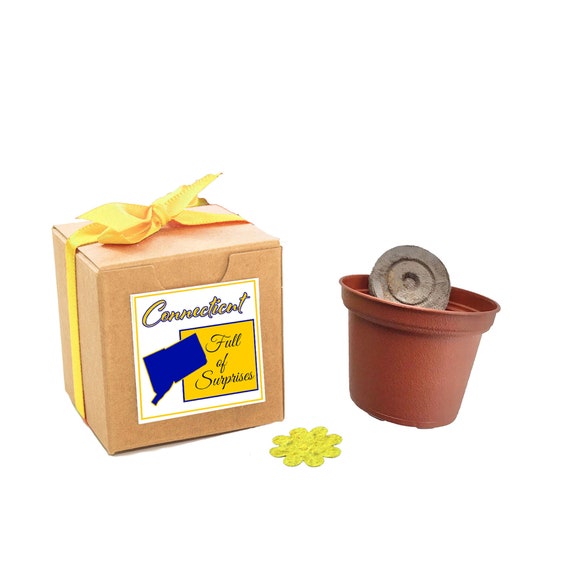 Connecticut State Wildflower Seed Grow Kit with Native Wildflower Seeds, Fun Garden Gift, Connecticut State Souvenir Gift to Grow
By Nature Favors
Product Info
Connecticut State Wildflower Seed Grow Kit
Be full of surprises and send a gift from the Constitution State of Conneticut!
The handmade flower contains an assortment of Connecticut native wildflower seeds.
Easy to follow instructions with optional gift message included.
Order 4 or more grow kits and receive free shipping!
Quantity: 1 Grow Kit
Size: 2"X2"X2" (Yes, they are small but that is one of the many things our customers love about them!)
Our flower seed grow kits come with everything you need to start growing your own native Connecticut wildflower garden, including the soil.
*plantable flower with native Connecticut wildflower seeds
*flower pot
*soil
*gift-ready gift box with "Connecticut: Full of Surprises" state design and coordinating ribbon
*instructions
Orders ship by USPS with the tracking number provided.
Be sure and check out our shop here on Etsy for all of your gift-giving needs:
https://www.etsy.com/shop/NatureFavors