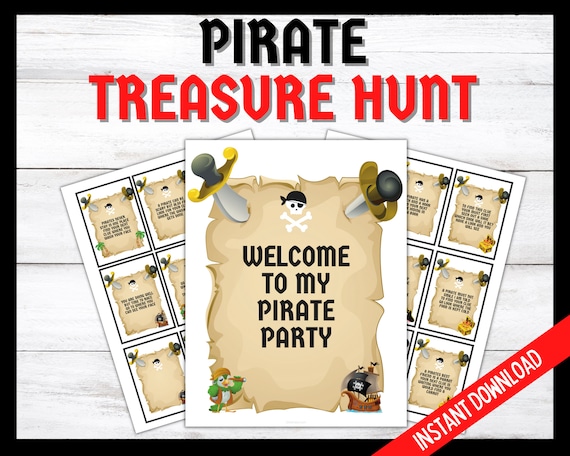 Pirate Treasure Hunt Clues, Pirate Scavenger Hunt, Pirate Party, Pirate Birthday Hunt Clues, Pirate indoor Treasure Hunt, Pirate party Games
By Little HaloJ
Product Info
Ahoy Me Hearties, a Pirate party you are having?
Then these Indoor Pirate Treasure Hunt Clues will go so well with your theme.
Kids love to play games so why not hide candy or gifts for the kids to find when they solve these treasure hunt clues.
Download and print off these 14 pre written Pirate themed Treasure Hunt for Indoors and 3 blank cards to write your own fun clues.
How fun to have a birthday scavenger hunt and leave a trail of presents around the house, so many ideas you can use these riddles for.
Such a fun activity for your child's Birthday Party, great way to get the party started.