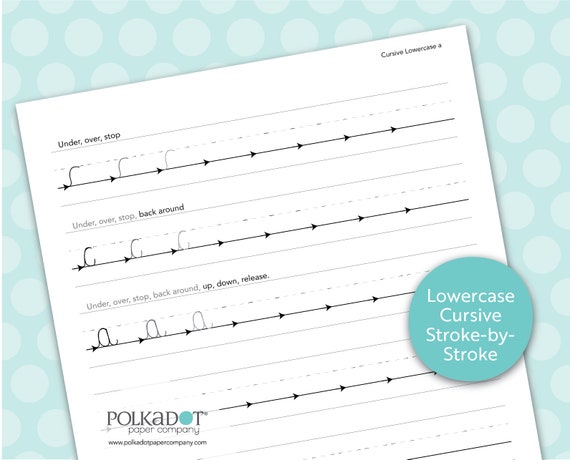 Product Info
Some students really need help breaking down cursive letters and practicing them stroke by stroke. This full cursive alphabet breaks down all 26 lowercase letters by stroke to help the student see the letter come together, adding strokes each time.
Each letter is broken down onto a page and includes extra blank lines at the bottom for practicing connecting the new letter to other learned letters.
These handwriting pages utilize the following approach strokes:
- swing up
- curve way up
- under, over, stop
- push up, over, down
Includes a letter-size chart showing the entire lowercase alphabet by approach stroke.
C O P Y R I G H T:
© 2018 Polkadot Paper Company®
All rights reserved by author.
Permission to copy for single classroom use only.
Electronic distribution limited to single classroom use only. Not for public display.