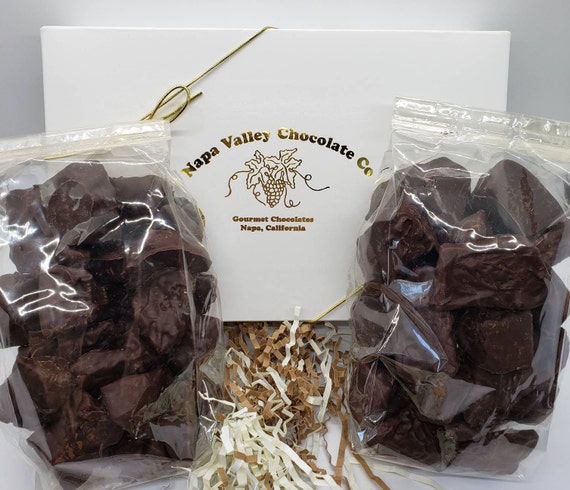 Product Info
This iconic confection goes by many names...Sponge Candy, Sea Foam Candy, and Honeycomb Candy are just a few of the more popular names...depending on what part of the country you're from. All a little different...and all simply DELICIOUS!
We make ours in small batches...just to make sure that the crispy, crunchy, caramelized sugar core maintains just the right SNAP when you bite into it. Then we cover this delicious candy core with wonderful rich Belgian Chocolate.
Every order guaranteed fresh...we don't make it until you order it!
At a glance...your Sponge Candy order...
Will always be handcrafted in small batches...to insure freshness
Will use only sustainably farmed Premium Belgian Dark Chocolate
Will use only sustainably farmed Premium Belgian Milk Chocolate
Will use only 100% Organic Pure Cane Sugar
Will be boxed in our in our Signature Gold Foil Stamped Gift Box...perfect for friends and family gift giving
Call it whatever you like...Sponge Candy, Sea Foam Candy, or Honeycomb Candy...This chocolate covered treat is truly legendary...be sure to order yours today.
Join us on:
Facebook: https://www.facebook.com/nvchocolate/
Twitter: https://twitter.com/napachocolateco
Pinterest: https://www.pinterest.com/nvchocolateco/
Instagram: https://instagram.com/napavalleychocolateco/-
707-815-2963
[email protected]