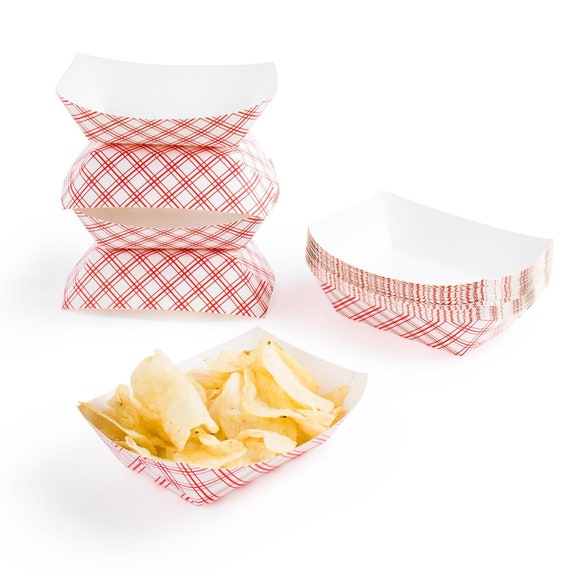 Disposable Non-Toxic Paper Food Trays for Parties, Carnivals, Fairs, Festivals, and Picnics Holds Nachos, Fries, Hot Dogs, and more! 50 Pack
By Polkadot Printables
Product Info
Dimensions: each tray measures 5" wide x 6.5" long x 1.5" tall.
Includes 50 pieces
These single-use, non-toxic disposable paper trays are made from biodegradable material.
Red colored striped patterns on white durable paper material. Paper food tray set will come in handy for all your celebration needs! This classic take out style design makes sure that spills and drops are kept to a minimum. Rectangular shaped, single-use paper tray for hot and cold foods and is also microwaveable.
A convenient way to carry food at a birthday party or picnic and it is perfect for sharing with friends and family. Great for quinceaneras, for circus party supplies, Hawaiian decorations, and for any of your basic party decoration needs.