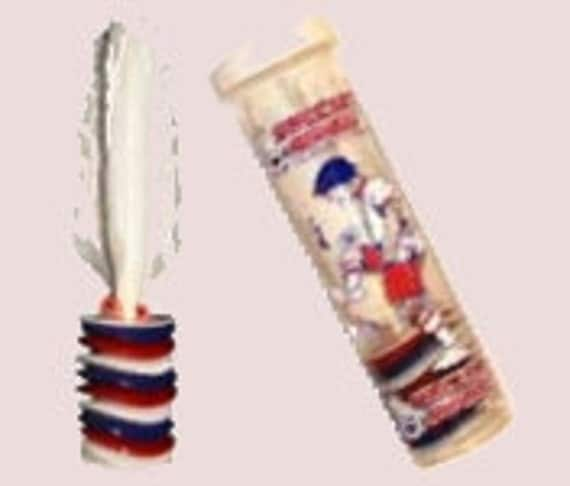 Product Info
SOCCER BIRDIE
You can't find a better soccer training aid. Whether you're inside or outside Soccer Birdie does what other training aids can't. Training with a ball is good but Soccer Birdie does what a ball can't. Soccer Birdie forces players to make perfect contact; to properly strike, volley, pass and receive dramatically improving weaker foot, reaction time, balance, fitness and foot-eye coordination. Professional, college and high school coaches endorse Soccer Birdie. Take your game to the next level.
CONSTRUCTION OF EACH SOCCER BIRDIE:
Each Soccer Birdie is made of 4 duck feathers and 19 plastic disks. The 19 disks create a spring-like effect helping to launch the Soccer Birdie up to 50 feet with the slightest kick. The use of duck feathers gives you outstanding durability and performance.
- 4 Duck Feathers
- 19 Disks
No ducks were harmed in the making of our birdies. Each Soccer Birdie is made with four duck feathers. We use only tail feathers. We can get up to three duck feathers from each duck. We use only the larger half of each feather.
Each of the four duck feathers are held together with light string in three places. Over time the strings will release the feathers so the feathers are no longer attached side by side but that's okay. The birdie will continue to perform as designed. The duck feathers will continue to be held firmly by the disks. Some players will prefer the strings release the feathers for added performance.
PLAY GAMES OR TRAIN
Gather three or more players in a circle and kick around. A player begins by tossing the Soccer Birdie to another player. The goal is to keep the birdie from hitting the ground. First player who fails to return the birdie to another player 7 times is eliminated from the game. The other players continue until only one player remains.
There are exceptions to the birdie hitting the ground. Soccer Birdie will bounce off hard surfaces so it's possible for a player to scoop up the birdie after the bounce and continue the game. Players can agree to this technique and continue the game.

TRAIN INDOORS
Two players should face each other about 6 to 10 feet apart. Training begins when one player tosses the Soccer Birdie to the other player. The goal is to control the birdie and keep it going as long as possible.