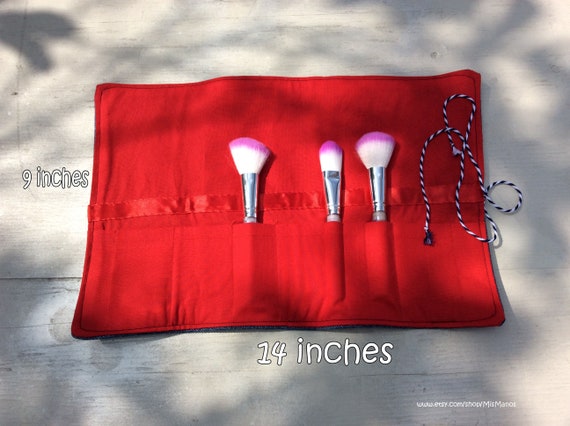 Roll up Cosmetic Bag Upcycled Denim Makeup brush roll, Travel brush holder, Travel brush roll, Travel makeup holder, Cosmetic brush roll,
By Mis 2 Manos
Product Info
Upcycled Denim Bag.
This makeup brush roll measures approximately 14" wide and 9" long with 11 sections from 1" to 2" wide.
This brush holder can be used for makeup brushes, craft bushes, crochet needles, colored markers, or whatever you can image. Once full, roll up the bag, and use the ribbons to keep it securely closed.
Tucked this roll up bag in your suitcase and you're ready to go!
Machine wash cold,
Flat Dry
Do not bleach
Made in CALIFORNIA with Love
PLEASE NOTE: ***Makeup and brushes not included***