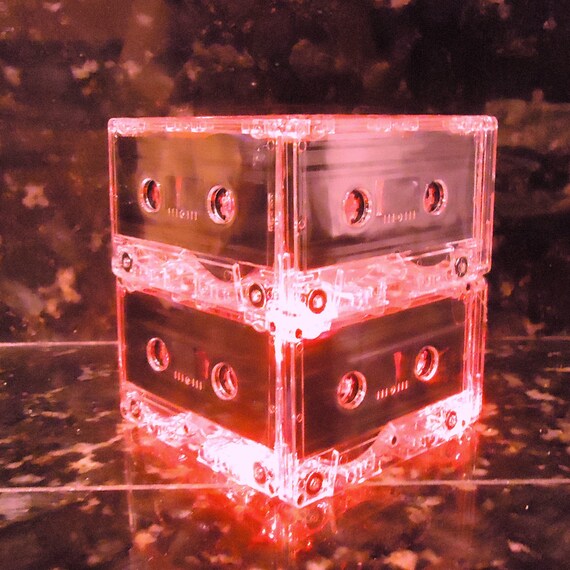 Product Info
"The lady in red.... is dancing with me..." -Chris De Burgh
Impress your guests with this retro rockin' red centerpiece light.
8 very rare completely blank cassette tapes and on CD were handcrafted into a super fun rockin' retro table centerpiece holding 10 battery operated red mini LED lights.

Your guests will be fighting for who gets to take one home from their wedding table.
Can also be made to hold water in case you want to add fresh flowers!
I take great pride in the construction of my Cassette Tape Lights. The idea came to me last year when someone purchased a Vinyl Record Clock from me for her unborn son's nursery. It was a retro themed nursery and I thought "wow, what could I make out of cassette tapes for a retro themed bedroom, nursery, or even a party?" My first thought "every baby's bedroom needs a night light!!!!" So I got out some of my old cassette tapes from the early 90's and started experimenting. And the Cassette Tape Night Light Lamp was born!
Requires 2 AA batteries. (Batteries included with purchase)
Ships out next day via USPS priority mail (2-3 days delivery).