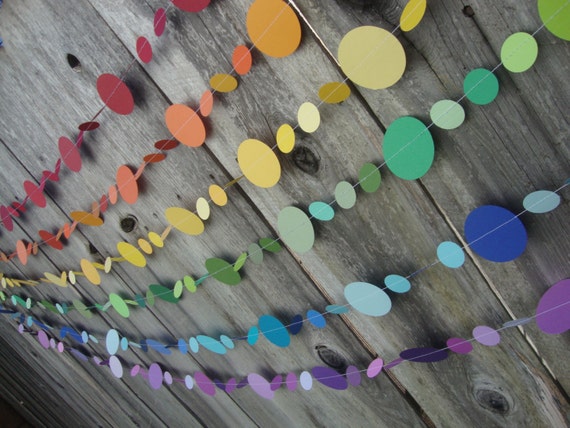 Product Info
This is a super fun, beautiful, whimsical and inexpensive way to dress up a party. These 2" and 1" dots have been sewn together with strong, quality thread. Each length is approximately 6 feet long. You can order as many as you like to fill up the space you need to decorate. Convo me if you would like me to set up a private listing for you.
You will receive six strands. Each strand is contains several shades of one color (shades of red, shades of orange, shades of yellow, shades of green, shades of blue, and shades of purple). Together, as a set of six strands, they make a nice backdrop behind a food table or a nice backdrop for photos.
NOTE: This listing is a set of six (6) strands to make up a rainbow palette. You can order more sets from the pull-down menu. Two sets will give you 12 strands, three sets will give you 18 strands, etc.
Guests will ooh and ahh over the festivity of these simple, but elegant polka dots!