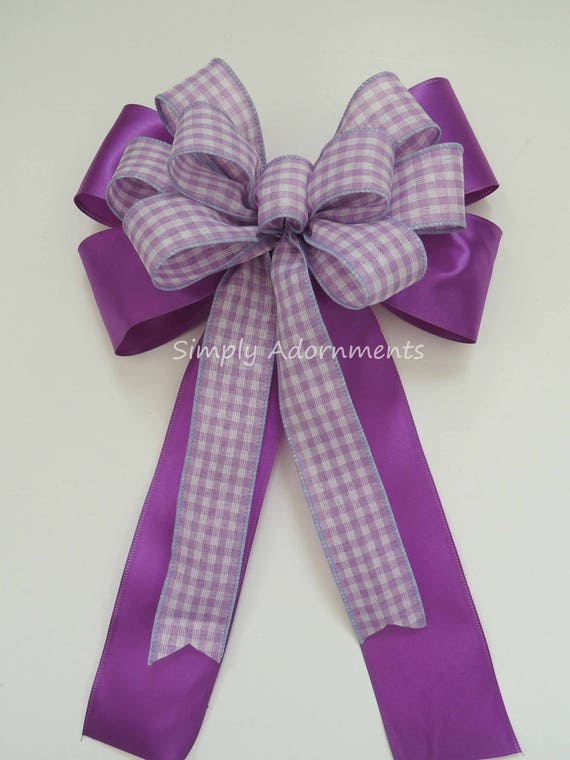 Purple Lavender Check bow, Purple wreath bow, Pink Purple check bow, Baby shower bow, Spring check Door bow, Baby Girl Shower Party Decor
By Simply Adornments
Product Info
Purple Lavender Check bow, Purple wreath bow, Pink Purple check bow, Spring check Door bow, Baby Girl Shower Party Decor, Newborn Baby Girl Party Decor
For sale is a beautiful hand-tied baby girl shower bow. The bow is made of two ribbons: one is 2.5" wide purple (or pink option) and the other is 1.5" wide lavender gingham ribbon. The 4th picture of this listing has "It's a girl" rattle and a lavender pacifier party favor attached as an option. This PARTICULAR BOW has 4 varying length streamers, two short streamers and two longer streamers of each type of ribbon, with length measuring from the top of the bow to the end of its longest streamers. Please select the bow size and color combination options before checking out.
NOTE:
* We provide customized bows per your request. If you're interested, please send us an email for detailed pricing information.
* All of my bows are securely tied with florist wires and finished with chenille stem for easy attachment.