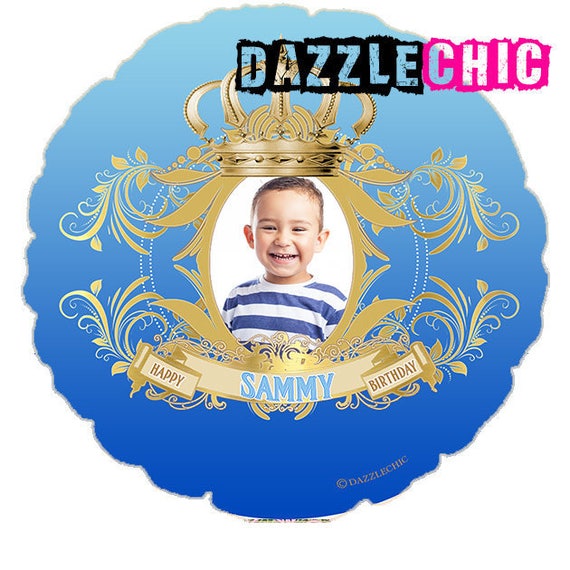 Prince or Princess Birthday Centerpiece Balloon
By DazzleChic
Product Info
Our unique Balloons never fail to WOW and always become the topic of conversation at any party!
* 11 inch deflated / 9 inflated Centerpiece balloons do not float. They come with a stick that doubles as a blow up straw. Matte finish. Base sold separately
( optional if you have a vase etc.)
other options..
*22 inch helium balloon Floats. One sided with a matte finish and white border
* New 18 in helium foil , shiny with the ability to print double-sided for additional $11.00 (bulk pricing available on this item) Express shipping prohibited on this item 7 to 9 business days for delivery
* all balloons come deflated.
Let us know which balloon you want.
AND PLEASE SHARE YOUR PICS WITH US FOR OUR CUSTOMER PHOTOS .
*****PLEASE SUBMIT THE PICTURE BEFORE PURCHASE SO WE CAN INSURE THAT THE RESOLUTION IS GOOD TO PRINT. *****
Minimum pixel size is 800 pixels x 1200 pixels at 200dpi (4x6 photo @ 200dpi). Max file size is 4MB.