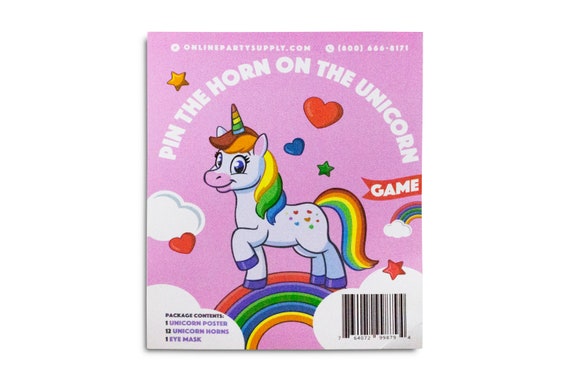 Product Info
The perfect party game for your next Unicorn birthday party! Your children and their friends will love this twist on the classic "Pin the tail on the donkey" party game.
Each sets includes:
1 XL POSTER - Huge 21" x 28" Unicorn poster. (See image 2 for size compared to 3 year old!)
20 REUSABLE HORNS - Rainbow reusable horns can be stuck and peeled back off for re-use.
1 PREMIUM EYE MASK - Our pink mask is made from cloth, not paper like some cheaper imitations. Flap under nose prevents peaking!
1 SET OF STICKY DOTS - Attach the poster to almost any surface with sticky dots. Safe for painted walls and doors.
RAINBOW UNICORN DESIGN - Perfect for a unicorn birthday party or pink girl's birthday party.