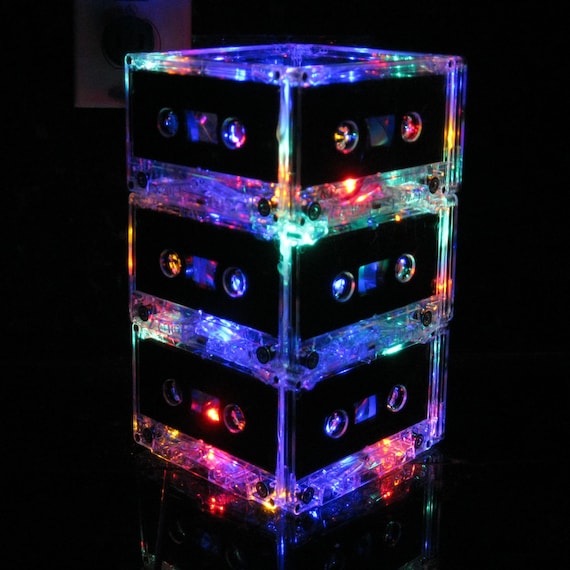 Product Info
Light up any room with this totally unique and retro Cassette Tape Night Light Lamp.

12 Upcycled very rare blank cassette tapes and one CD handcrafted into a super fun rockin' retro night light holding 20 battery operated multi-color mini LED lights. The very rare cassette tapes used have nothing printed on them, so it has a very sleek clean look. Most people do not realize the lamp is made from cassette tapes until they look closer or you tell them. The colors are beautiful and just enough light to be a nightlight or mood light in your bedroom or living area. You will "LOVE" it and so will your guests!

Use in a bedroom as a night light or a living room to give some color and character to the living area. Plugs into electrical outlet. Cord is fairly short, so it's perfect for a kitchen countertop. Or you can always add an extension cord to set on a dresser or nightstand.
Ships out next day via USPS priority mail (2-3 days delivery).