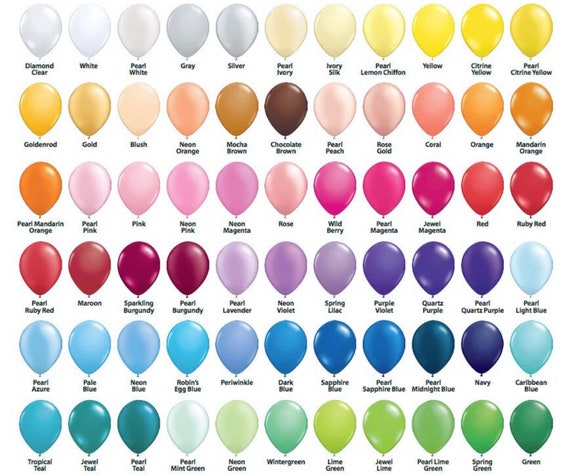 Mini Balloons, 5 inch Balloons, Tiny Balloons, Choose your Color, Air Filled Balloons, Balloon Garland - Mix and Match
By Chic Balloon Boutique
Product Info
Mini Balloon, Tiny Balloon, Whatever you want to call them they are so much FUN!!! Mix and Match Colors For custom order!
New colors Mustard, Burnt Orange, Sangria, Evergreen.
(Blush, Mocha Brown, White sand, Eucalyptus and Chocolate Brown are currently out of stock, message to be put on wait list)
This listing includes: 5" Balloons and Pack size
Colors are as follows:
Best to use a hand pump to inflate these smaller Balloons, due to the size.
Balloon size is 5" (the balloon should look similar to the picture if there is a neck forming on the balloon it is inflated to far and is more likely to pop.)
*IMPORTANT BALLOONS CAN BE A CHOKING HAZARD!
*Keep in a cool place for the best quality of the balloon, extreme heat or other weather conditions will affect this product.

*This balloon can be inflated with Air Only they do not float with helium. (When inflated with air the balloon will not float)
*DO NOT over inflate balloon or it will pop.
*The balloon is being sent flat and deflated.
We can create custom orders within our shop, look forward to new and creative listings coming soon!!!
Any questions feel free to contact us!!!
#chicballoonboutique #creativecompany #makingmemories #naplesballoons