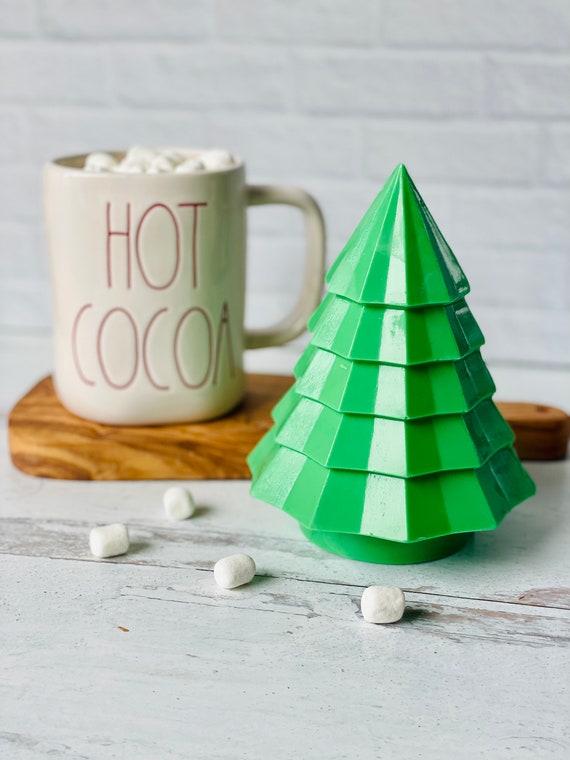 Large Tree Hot Chocolate Bombs, Chocolate Bombs, Cocoa Bombs Marshmallows, Large Hot Cocoa bombs for Kids, Hot Chocolate, ChristmasFor 4
By Chocolates Unlimited by Denise
Product Info
Large Tree Hot Chocolate Bombs, Chocolate Bombs, Cocoa Bombs Marshmallows, Large Hot Cocoa bombs for Kids, Hot Chocolate For 4, Christmas
This Listing is for 1 Tree Hot Chocolate Saucepan sized bombs with marshmallows. You will melt this in a saucepan and makes hot cocoa for 4 people. 8-10oz per cup.
The Holidays are here! Want to give someone special a unique and fun gift? Look No further...Hot Chocolate Bombs are here! These make an adorable fun treat for kids of all ages. Simply add the chocolate tree to a saucepan, heat Hot milk and watch the chocolate melt away and the marshmallows explode! Stir and enjoy a delightful cup of hot Cocoa with your family. What a wonderful way to make family memories!
Each "bomb" contains Cocoa Mix and Mini Marshmallows
Please check back to my Etsy shop weekly as I will be continually adding new items. Special Requests are always Welcome.
I would like to Thank you for visiting my Etsy Store and Im looking forward to working with you and providing some amazing delicious treats!
**Photo Credit to Erin Farrell Photography