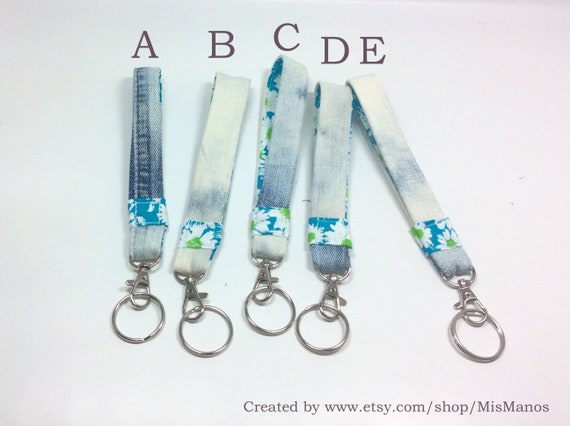 Upcycled Key Fob. Key Chain. Camera strap. Upcycled Denim Keychain Wristlet Gift Wearable Art
By Mis 2 Manos
Product Info
Upcycled denim repurposed into wrist keychains! Slip a wristlet keychain over your hand then you can carry groceries to and from the car, or while you are juggling coffee and a briefcase. Your keys will stay conveniently available instead of having to dig into a bag or pocket!
These make a great gift or stocking stuffer for moms, teachers, babysitters, or professionals.
I made these by first bleaching the repurposed denim. Then I added a cotton liner for a softness.
These wristlets are 1 inch wide and 12 inches long. The metal hardware is included.
COMBINED shipping is low cost of $.25 in US for each additional item.