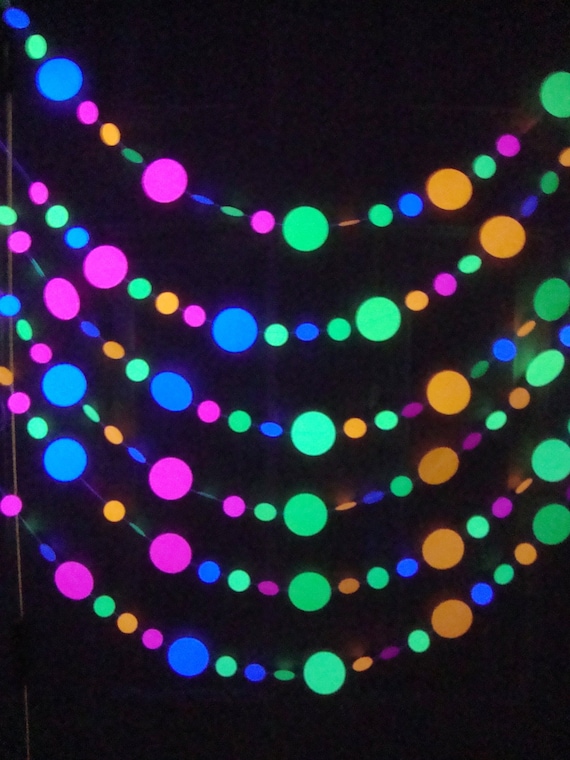 Product Info
You won't believe the glow power of these colorful strands! This is a super fun, whimsical and inexpensive way to dress up a black light/neon party. These 2" and 1" dots have been sewn together with strong, quality thread. You can select the length you prefer, and you can purchase as many as you need to get the desired look.
This listing shows several strands hanging side by side.
NOTE: These are NOT glow-in-the-dark garlands. These garlands are made from neon card stock that fluoresces under black light. You will need a black light to get the look in the first picture.
Like this listing and want more matching decor? Click here to go to my glow party section to find matching garlands, centerpieces, cupcake toppers, and more:
https://www.etsy.com/shop/bethscardcreations/?section_id=22824647