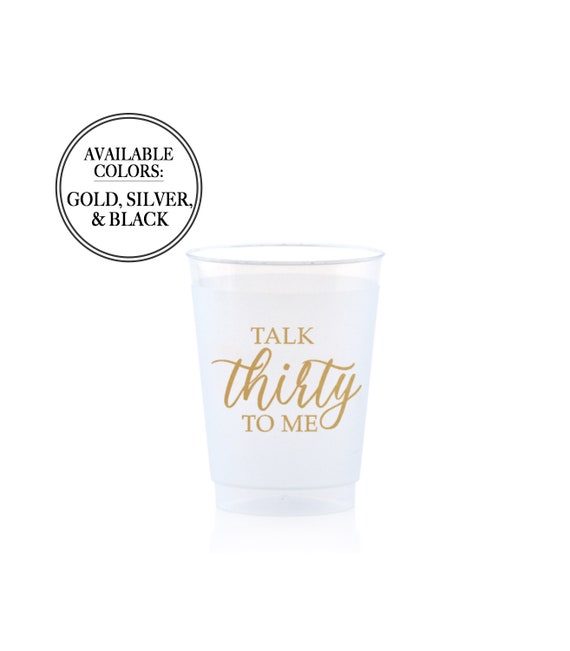 Talk Thirty To Me Party Cups Frosted White Gold Happy 30th Birthday Reusable Elegant Plastic Cocktail Drinkware Minimalist Party Supply
By Posh and Sparkle
Product Info
Elegant, frosted plastic cups with metallic gold text "Talk Thirty To Me", design printed on both sides. We know, becoming thirty is a big change. But no need to stress, take a deep breath, and remember you have ten years of "30's" to get used to it. So sit back and relax and get your party started with these stylish party cups!
The transparent cup has a frosting effect making it look like white, with gold script text on it, it is the ultimate elegant party supply, a gender-neutral design for the best white parties!
A great birthday party is one where all the details are planned out, even the small ones, this is why these birthday party cups are a must-have. We put maximum effort in bringing you the best birthday essentials, this is why we have a whole matching set with the "talk thirty to me". And since you'll be busy hosting, this disposable plastic cup set will make clean up quick and easy.
ABOUT