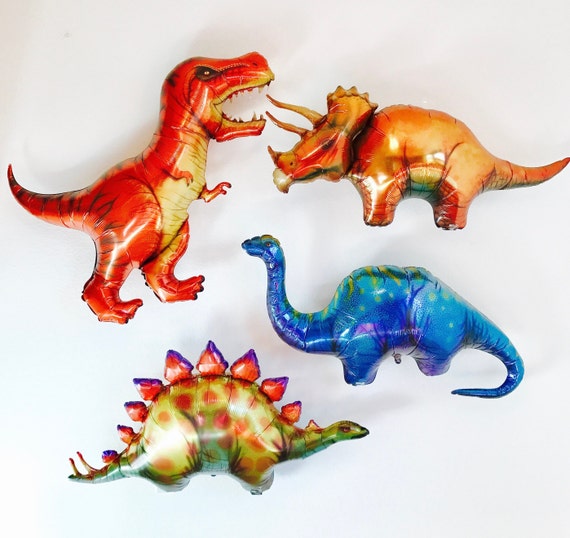 Dinosaur Balloons, T Rex Balloon, Jurassic Party, Dino Party, T Rex, Stegosaurus, Triceratops, Apatosaurus, Dinosaur Party, Birthday Party
By GirlyGifts07
Product Info
RAWWWRRR!!!!
You are going to need these guys for your Dinosaur Party! Choose your Favorite or choose them all!!!
The listing includes choices of the following:
T REX is 37 inches
TRICERATOPS is 42 inches
APATOSAURUS is 46 inches
STEGOSAURUS is 40 inches
For a prop, you can air fill with any straw (not included) or you can take them to your local party/grocery store to get filled with Helium to float!
PLEASE NOTE:
All Balloons are individually packaged and are shipped flat!
Do not overfill or inflate to quickly or they will POP!