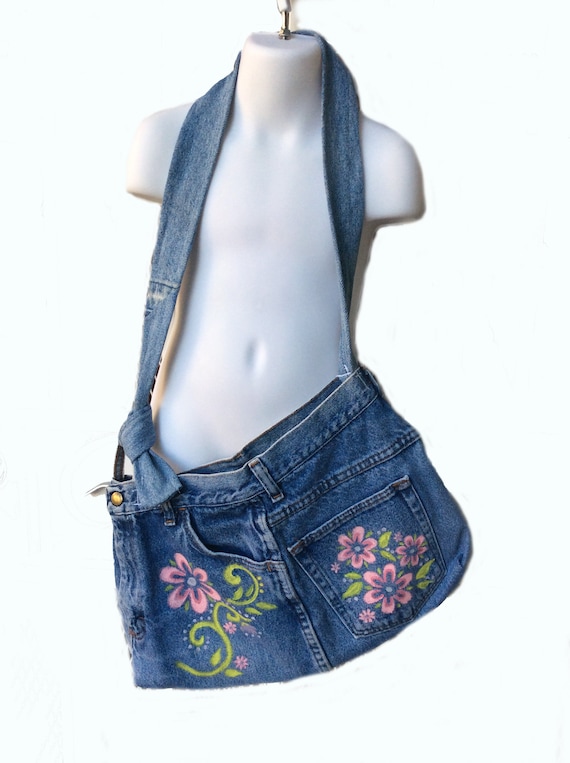 Denim Blue Jean Purse Denim Tote Bag Upcycled Medium Tote Bag Jean Floral Handpainted Purse
By Mis 2 Manos
Product Info
This is an upcycled jean bag. It comes with an adjustable strap. The strap has no hardware but you can adjust the strap by removing the knot and re-knotting it. This bag has been hand painted with pink flowers on both sides. This is a one of a kind bag, since no one will have the exact same painted bag.
This bag is large enough to carry groceries, school books, or anything else you can think of. It has 2 front pockets and 2 back pockets.
The body of the bag is made from pair of Upcycled Jeans. It has a flat bottom so that you can have the bag stand up. The bag measures 16 inches long by 2.5 inches deep. The bag itself measures 14 inches wide by 11 inches high. There is no lining to this bag, but the bottom has been surged so it will not fall apart.