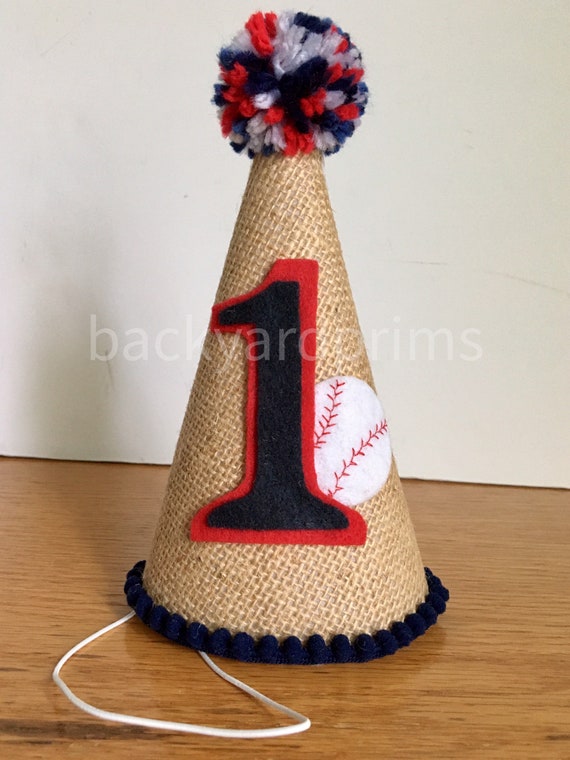 Rookie Year 1st Birthday Hat, Little Slugger party hat, Birthday party hat, Kids party decor, cake smash hat
By backyardprims
Product Info
Baseball Party Hat
Burlap on the outside and felt on the inside. Hat sets on top of the head. There is a red, white, and blue yarn Pom Pom on top and blue mini Pom Pom trim around the burlap bottom.
Design and size:
Party hat is made to set on top of the head, with elastic going around back of the head, like a headband. You can have one number of your choice(any number 1-6), on the hat with mini baseball. If you choose to have a number, it will be in red and navy blue felt.
Hat is attached to 1/8th-inch elastic cording.
Hat measures 5-inches tall and 4-inches wide(at the base).