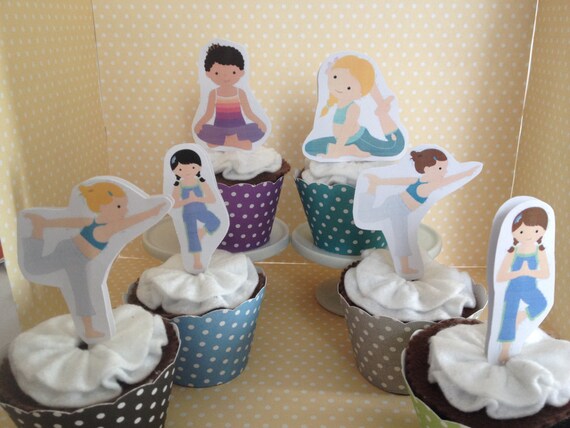 Product Info
Ladies in yoga positions make plain cupcakes extra special for a party!
They measure about 2 1/2" high and there are 10 in a set. If you need more please click on the quantity button.
You can get all the designs shown or just your favorite!
Cupcake wrappers are available in my shop!
FAST DELIVERY!!!
SHIPPED IN 2 DAYS!!