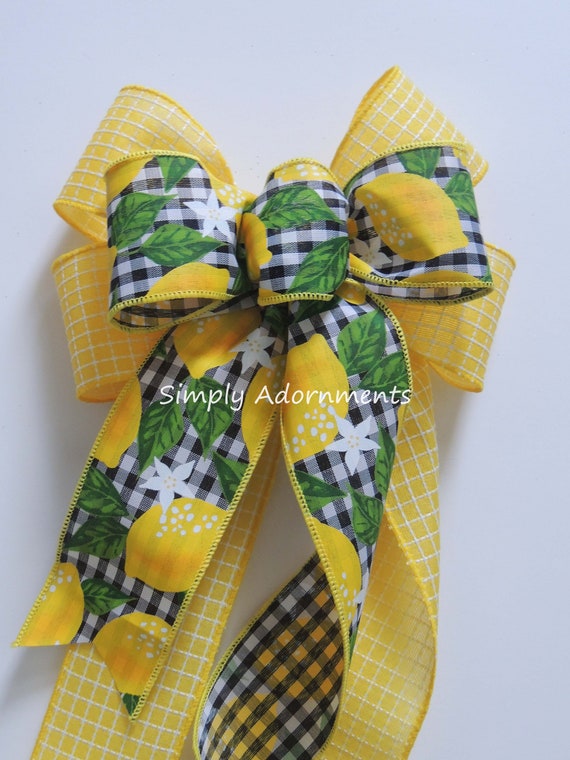 Yellow Lemon Check Wreath Bow Yellow Summer Farmhouse Check Bow Yellow Lemon Farmhouse check bow Summer farmhouse lemon door bow Lantern bow
By Simply Adornments
Product Info
Yellow Lemon Check Wreath Bow Yellow Summer Farmhouse Check Bow Yellow Lemon Farmhouse check bow Summer farmhouse lemon door bow Lantern bow
This Yellow bow is made using two 2.5" width wired ribbons. For this particular bow, it has 4 varying streamers, two of each type of ribbons. Please select the "bow size" option before checking out.
This beautiful lemon check bow can be served as a beautiful additional decoration for summer craft projects, wreaths, lanterns, home decorations, presents/ gift toppers, etc.. Also, the wire-edged ribbon bow can be re-used for other events, since it is easily stored and reshaped.
NOTE:
* All of my bows are securely tied with florist wires and finished with chenille stem for easy attachment.