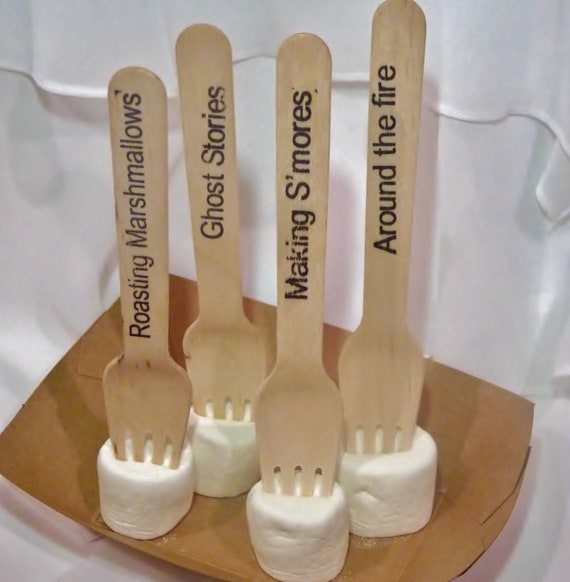 Wood S'mores Camp Forks & Kraft Trays, 12 Hand Stamped By Lola , Camping, Bon Fires, Smores, Campfire,Christmas Eve,
By Lola's FaNcY Party Shop
Product Info
serve you cold guest a Tray Of FluFFy MarShMallOwS on Lola's WOODen StaMped , biodegradeable, FoRkS !!!
Oh FuN is Found HERE !!!
12♥♥ CaMpFiRe ROASTING MarshMallowS Collection ♥♥ Wooden Forks AND Kraft Paper Trays !!!
you will recieve 12 FORKS & 12 KraFt Paper FOOD TraYs
*****************************Forks with assorted Hand Stamped Words as shown
These are sure to bring many "Oh My's", Smiles & Giggles and i doubt many will get "left behind".
PERFECT at Brunch, Garden Parties, Picnics, Family Reunions, Birthdays, Baby Showers, Weddings and BackYard BBQ's!!!
EVERY Utinsel is HAND Stamped, Some may be a little "slanted, lighter, darker...etc..." this goes for both the Ink as well as the Wood Grain.
Again these are FUN, FANCY & Uniquely Yours :)
Getting Family & Friends Together is FUN !!! Don't Stress..."You Got This...!"
Enjoy Your Beautiful Celebration with
FaNcY Garnishes for Simply FaBuLoUs Parties :)
Lola Loves A Party
Have any questions? Contact the shop owner.