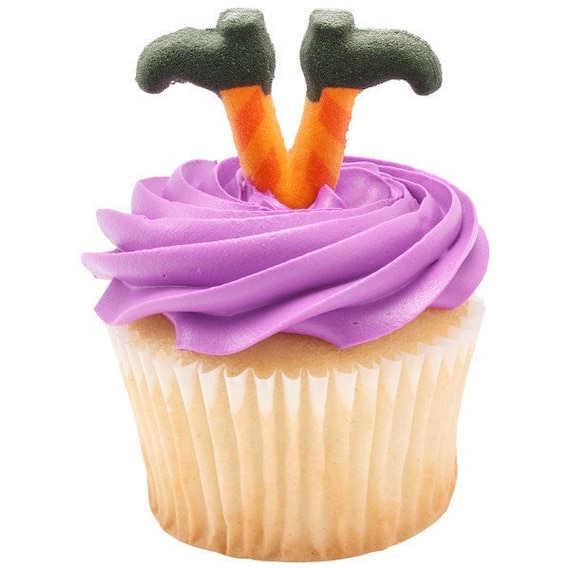 Witch Feet ~ Cupcake Toppers ~ Cookie toppers ~ Treat Toppers
By DK DeleKtables
Product Info
What goes cackle, cackle, whoosh, splat?
A witch flying in your tasty treats!
Decorations are made of finely granulated sugar and painted with edible food color.
These Witch Feet Toppers are so fun and easy to use.
Simply place on your homemade or store bought desserts.
Add some of our sprinkle mixes and you are ready to share.
~ Witch Feet Toppers / Picks
~ Dimensions: 1.60" x 1.65" x 0.20"
*Cupcakes not included
Thank you for shopping with us!
Cool Mom Sprinkles
Turning your ordinary desserts into EXTRAORDINARY!