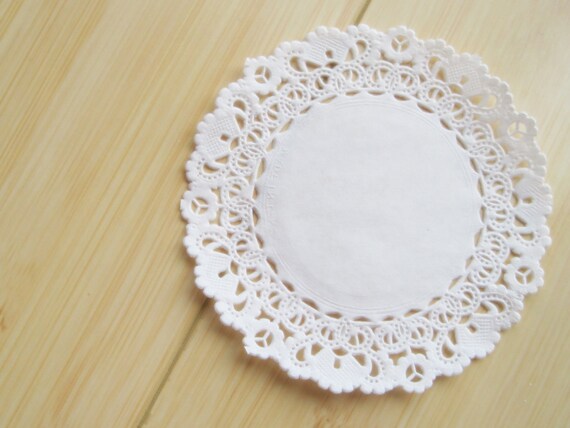 Product Info
Paper doily doilies are the perfect way to dress up your project. The list of possible used can range from wedding favors, gift bags, pretty packaging, garden parties, ..... Use your imagination and get your creative juices flowing.
Size: 4 inch diameter
Color: white
Quantity: 50 pcs
We offer 4 sizes that can be found in our shop.
The last picture shows an easy project - one of many.
Ships within 24 hours___________________________________________________________
Want to get the best price possible? Use the following coupon codes-
SAVE10 ---- 10% off a minimum purchase of $10
SAVE15 ---- 15% off a minimum purchase of $25
SAVE20 ---- 20% off a minimum purchase of $60
________________________________________________