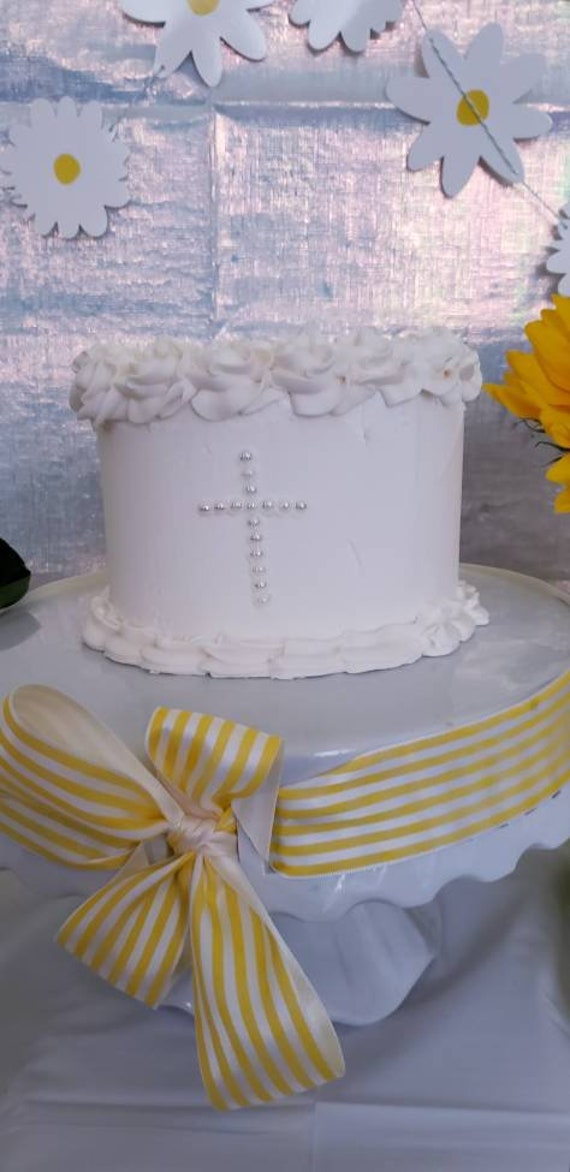 White Fake Cakes. Swirls Fake Cake. Faux Cakes. Baptism fake cake. First communion Cake.
By Bellatopperandmore
Product Info
This list is for a White fake cake with a delicate pearl cross...
Ideal for your photo project, for the table sweet and more...
Size : 6 inches x 4 inches.
Color: White.
*** Cake topper and base not included but is available in my store***