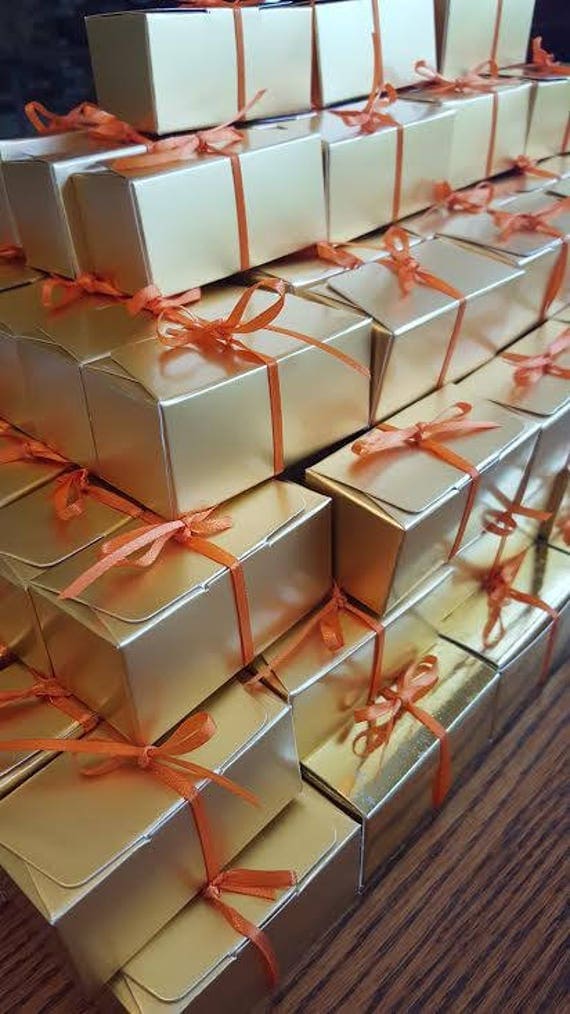 Wedding Favors, Party Favors, Bridal Shower Favors, Wedding Favor Boxes, Baptism Favors, Party Favor Ideas, Baby Shower Favors, Favors
By Napa Valley Chocolate Co.
Product Info
Wedding Favors by Napa Valley Chocolate Company! Our wedding favors will be something your guests will remember from your special day.
Handmade and decorated in different styles using the finest Belgian dark chocolate.
24 ~ 2 pc. boxes of Traditional truffles or Wine Cellar Truffles or
24 ~ 2 pc. boxes of Bride & Groom truffles (one bride, one groom per box)
2 truffles per box
1-2 Flavor choices of truffles. If no choices are stated, grooms will be made with dark chocolate and brides will be cookies and cream.
Tied with ribbon to match your color scheme
In-stock boxes are white (gold/silver boxes are special order only)~no personalization available with in-stock boxes
Other colors available w/ Custom Orders of 50 or more and personalized.
Depending on size of order and time of year extra shipping charges may be incurred.
Facebook: https://www.facebook.com/nvchocolate/
Twitter: https://twitter.com/napachocolateco
Pinterest: https://www.pinterest.com/nvchocolateco/
Instagram: https://instagram.com/napavalleychocolateco/-
707-815-2963
dodi@napavalleychocolateco.co