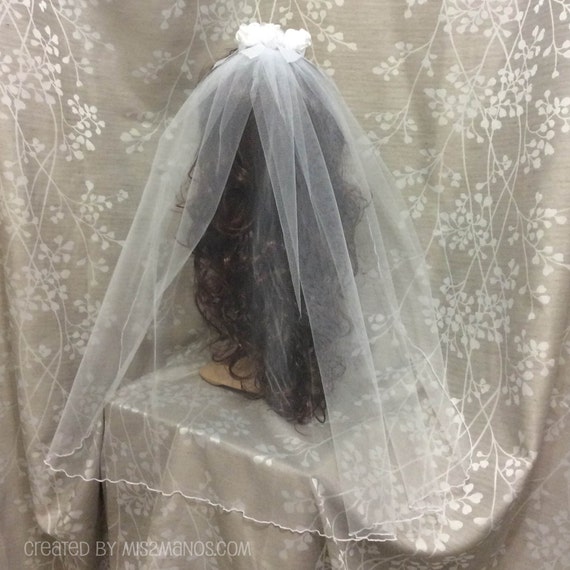 Velo de Primera Comunión o Confirmación, SOLO el VELO
By Mis 2 Manos
Product Info
Este listado es sólo para el velo. No incluye las flores . Si desea que el velo con un tocado, utilize la opción que desea.
Usted puede pedirlo en dos longitudes, 24 pulgadas o 27 pulgadas.
También puede agregar un moño, o unas rosas blancas.
El velo está hecho a mano a si que cuando usted reciva su orden, su velo puede parecer un poco diferente.
++++++++++++++++++++++++++++++++++++++++
This listing is for the veil only. No headpiece included. If you would like the veil with a headpiece use the choice you would like.
You can order it in two lengths, 24 inches or 27 inches.
You can also add a stain bow, or a white roses.
Since the veil is HAND MADE when you place your order, Your veil may look slightly different.