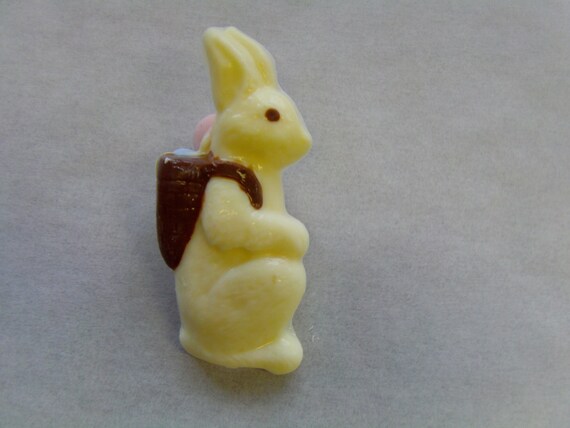 Bunny with Eggs in Basket Vanilla Candy/ Easter Baskets/Rabbit Theme/Some Bunny Is One/Table Decorations, Gifts (6)
By Promise Pretzels of Maine
Product Info
6 Delicious, handcrafted Bunnies in a vanilla candy with a chocolate basket holding 2 candy eggs!
We wrap each individually and tie with a ribbon in your choice of color! Perfect for Easter baskets, table decorations or to send to someone you love! We can send them in a gift box with a personalized note!
These are about 2 1/2 inches tall.
If you like we can make them into more of a "pop" by putting them on a dippin' stick size pretzel rod or on a lollipop stick.