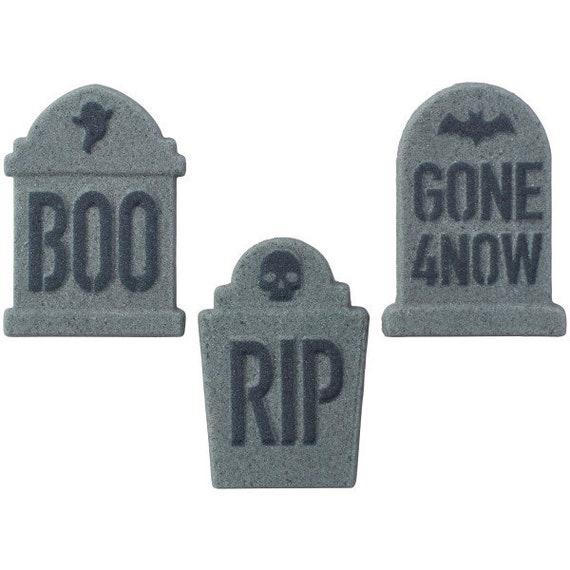 Tombstone Sugar Candy ~ Sugar Decorarions ~ Donuts Toppers ~ Cupcake Toppers ~ Graveyard Toppers
By DK DeleKtables
Product Info
Rest in Peace to your Halloween treats - because they will be Gone 4 Now from the dessert table faster than zombies can rise from the dead!
The Tombstones Dec-Ons will have your customers dying over your creations this Halloween season.
Make long donuts into a freshly dug grave, or turn cupcakes into a cemetery hill!
The creative options are as endless as the afterlife . . .
~ Sugar Tombstones
~ Boo, Gone 4 Now, RIP
12 (4 each) or 6 (2each)
~ 1.2 x 1.7 x 0.15 inches
Thank you for shopping with us!
Cool Mom Sprinkles
Turning your ordinary desserts into EXTRAORDINARY!