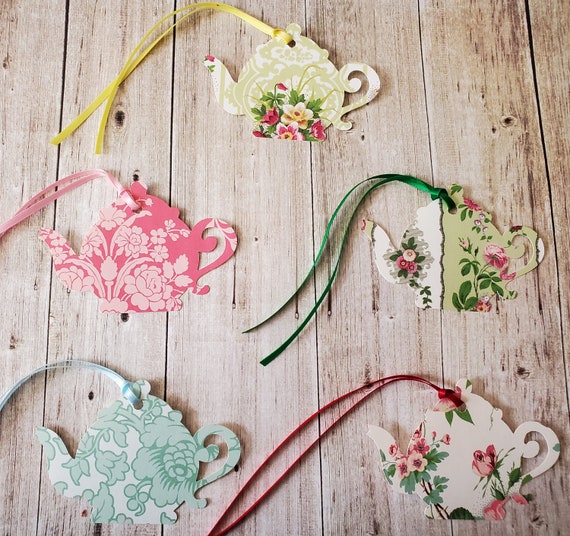 Tea Party Teapot Gift Tags #2 - Set of 10 - Shabby Chic - Bridal Shower - Baby Shower - Anna Griffin - Napkin Ring - Floral - Wonderland
By Briar Rose Paper Shoppe
Product Info
Set of 10 shabby chic floral tea party tags.
These tags are made from heavy Anna Griffin floral cardstock. Attached is a 12 inch long and 1/8 inch wide red satin ribbon.
NO TWO SETS WILL BE EXACTLY ALIKE AND MAY VARY SLIGHTLY FROM THE PHOTOGRAPHS. Each set is made from the same cardstock but because they are patterned cardstock each piece comes from a different part of the paper making each set unique.
There are 5 different patterns and you get two of each pattern.
They measure 3 1/2" W x 2 1/2" H.
Can be used as gift tags, bookmarks, napkin rings, or for whatever your imagination creates!
Thank you for looking!