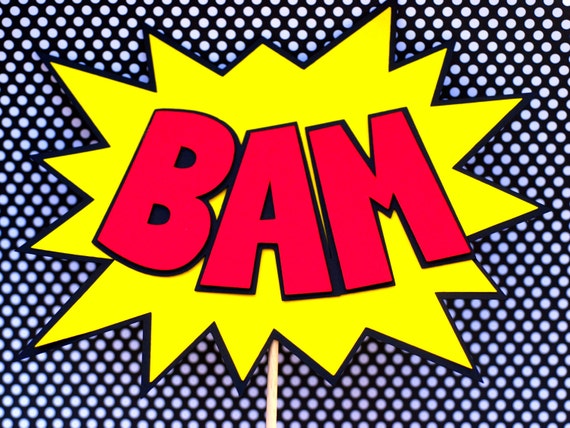 Product Info
No Superhero party will complete without these fun Bam and Pow signs! These make great centerpieces on a table - place in a metal bucket or vase to a fun look! Each sign is made with 4 layers of nice card stock and is attached to a long wooden stick. The colors are really bright and pop!
Each sign is about 10 inches wide and 8 inches high ( not including the stick ) and half of the signs will be BAM and other half will be POW
Please use the pull down menu to the right of the listing that says "Num. of Signs" to choose the amount of signs you wish to purchase along with the quantity button.