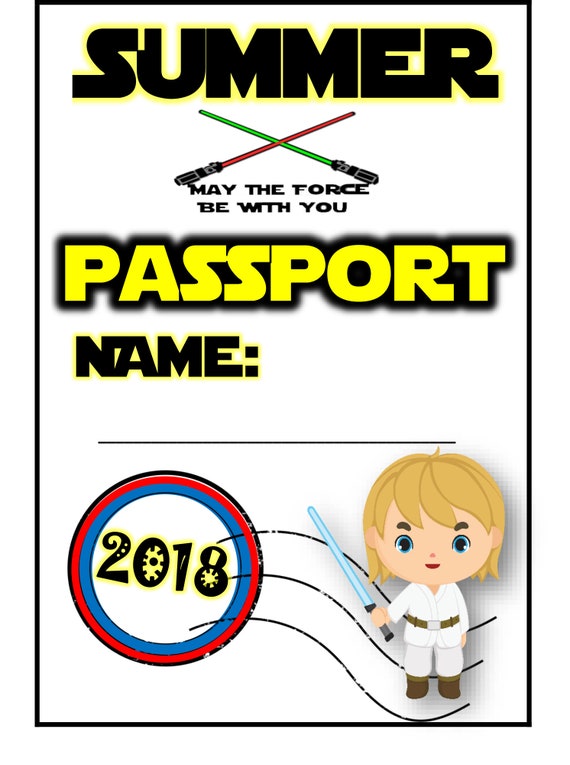 Star Wars Summer Guided Journal/ Vacation Journal/Children's Summer Journal/ summer passport/ kids summer vacation journal
By padicakes
Product Info
School's almost out! Get ready for summer with this super fun activity and journal book for your children! Take the boredom out of summer by giving your kids a reason to look for their own activities, with this guided journal.
Book includes: all optional pages. You decide what you want to print
Cover
Passport Photo Page-left blank for you to fill in
About Me page with questions for your child to answer
Blank photo page to draw or write (fun to look back on later)
Summer Schedule page to give ideas of things to do each week
Service Chart with space for 10 weeks of service
Ideas page with ideas of service items, outdoor activities etc.
2 pages for each letter of the alphabet. A letter page and then a Star Wars character on the other side.
5 blank pages at the end to use as you like!
A guided journal is a journal with prompts, or suggestions of what to write about. This activities journal is guided with the letters of the alphabet. Each letter has 2 pages. This motivates kids to look for things to do during the summer that start with each letter so they can fill that page! It is a great solution to summer boredom, especially for the hard letters like "Q"!
Create a summer journal for your kids to remember the exciting summer break! This is a great tool to help organize your summer, or to help get your kids active and engaged over the summer months in finding things to do. The digital file comes with a cover page, a photo page where you can allow your child to write their name and info as well as attach a current photo of your child- just like a real passport!
You will have so much fun searching for something or an activity to fill a page for each letter of the alphabet and let your child journal or draw pictures of what you do for that letter! My daughter absolutely LOVED this last summer and has been asking since spring came, when she can do her summer passport again. * New version for 2018 includes 2 pages for each letter, the example showing the colored page is from last years book which only featured 1 page per
Digital download
Physical book available for order. Email for listing.