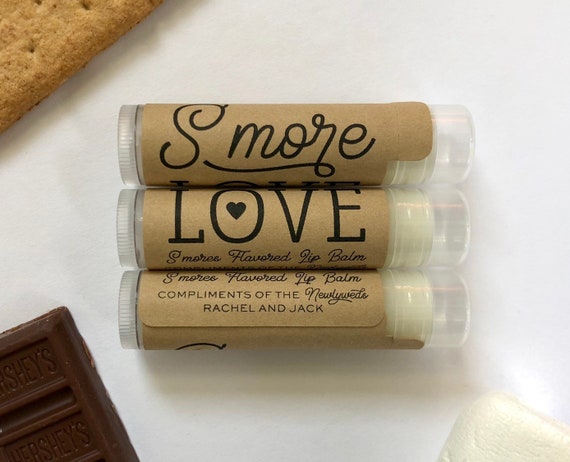 Smore Love Wedding Favor Lip Balm Chapstick, Smores Rustic Baby Shower Favor for Guests, Smores Flavored Chapstick Fall Wedding Gift
By Sweet Talk Designs
Product Info
Send your wedding guests off with s'more love in the form of s'mores flavored chapstick. A unique alternative to the traditional s'mores kits to go.
Our chapsticks are made in the USA with all-natural ingredients.
Each chapstick comes with label adhered prior to shipping and includes tamper-proof tab. No work necessary!
-->S'MORES CHAPSTICK INGREDIENTS (CLEAR TUBE)<--
Castor Seed Oil, Canola Oil, Cocoa Nut Butter, Olive Oil, Beeswax, Soybean Oil, Carnauba Wax, Candelilla Wax, Canola Oil & Flavor, Peanut, Tree Nut and Gluten Free
Thank you!