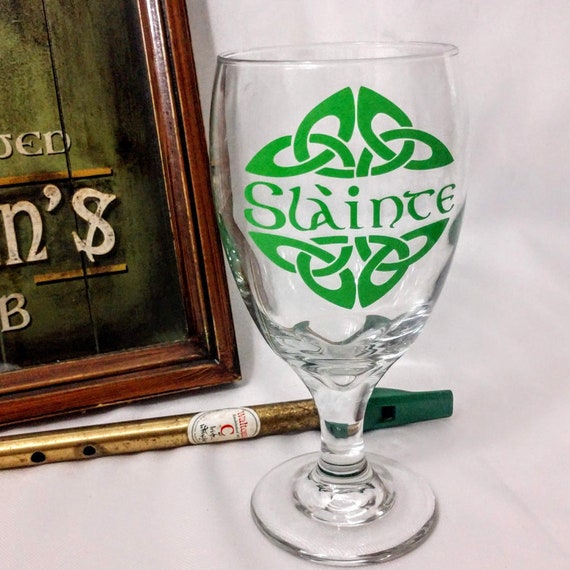 Product Info
This hefty 16 oz glass goblet bears Ireland's most famous toast "Sláinte", which is Gaelic for "health" and most commonly used in America as meaning "Cheers".
The balanced weight and shape of this goblet makes it easy to hold and is designed to prevent tipping and spillage.
A perfect gift for St Patrick's Day or for your cèilidh party table.

-(1) 16 oz glass party goblet
-Professional grade permanent vinyl decal
-Gentle had washing recommended.
PLEASE ALLOW 2-3 business days for PRODUCTION TIME
PRODUCTION TIME refers to the time it takes to make these and does not include the time it will take USPS to deliver them to you.
LARGE QUANTITY ORDERS: Orders for more than 12 units may require increased production time. This will vary depending on existing orders we have.
Please contact me before ordering as the ship date shown on your receipt will not be accurate and I do so want your order to arrive in time for your event.