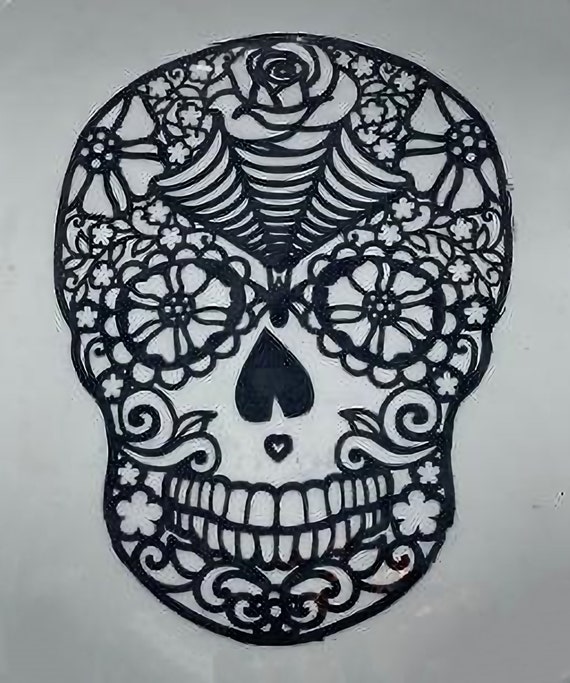 Product Info
This sugar lace is flexible, elegant, and will add a touch of sophistication to any of your sweet projects. This item is made to order, and is ready to use the moment it arrives. It comes in a variety of colors.
You are purchasing an 100% Edible Lace Spider Web. It has a light vanilla flavor. You can decorate your cake with one or several webs. If you are requesting any metallic colors, they are airbrushed with edible airbrush colors.
Just a dab of water will secure it to your cake surfaces. It stays flexible for a very long time, cuts easily with scissors, and tastes great!
Measures approximately 5"x4" square.
To decorate and Store: either keep lace pieces in original packaging, or in a plastic bag with wax paper until it's needed use; doing so will keep the lace soft and flexible. When ready to decorate, simply brush a small amount of water or shortening on one side, and apply it to what you wish.
Ingredients: water, tylose, confectioners sugar, corn starch, meringue power, corn syrup, glycerin, and food coloring.
Typical shipping times vary, but most often orders are received within 2-4 days from shipping notifications.
Please include your event date when ordering so I can time your order to arrive 1-2 days before your event.
You are welcome to place your order weeks in advance—however, your order will then be made & shipped to arrive fresh the week of your event
Please note: Every cookie/cupcake topper/cake topper/Cake Pop is unique and may vary slightly from the photo and from each other. In addition, the specific colors displayed on your viewing device may vary from the actual color.
ALLERGY INFO: our kitchen is NOT a nut-free facility. We do take great care in NOT cross contaminating while baking.
DISCLAIMER: If you have ANY severe food allergy, PLEASE be aware that our products are made on equipment shared with products made with peanuts, tree nuts, milk, wheat, & eggs or other allergens not described.